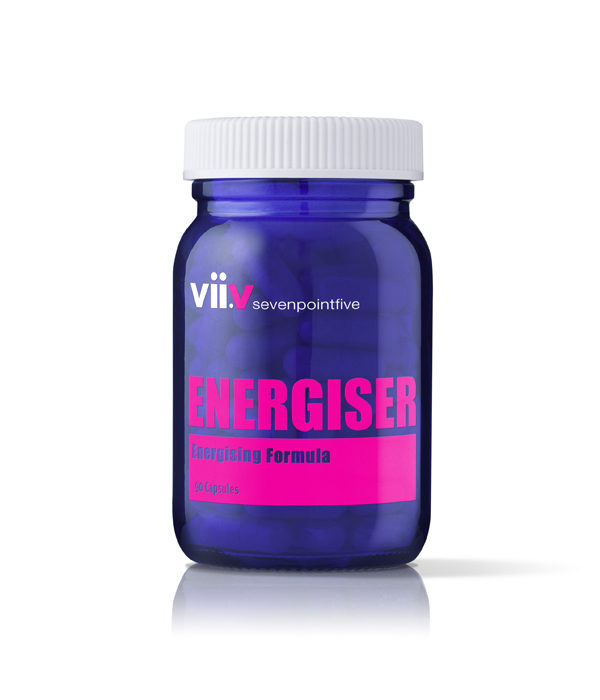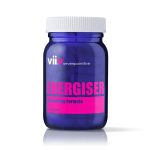 ENERGISER – weight loss and energy formula
R399.00
A natural energising formula to increase energy, fitness potential, prevent weight gain, poor health and even overeating.
Description
Additional information
Reviews (4)
Description
Energiser is a potent, natural formula to boost metabolism and increase stamina, fitness and energy.  It also assists with weight loss and appetite control.
Energiser contains CitriMax for natural appetite control, ChromeMate to stabilise blood sugar and other ingredients to boost energy.
What is in Sevenpointfive Energiser?
CitriMax – Extracted from the South Asian fruit Garcinia cambogia, CitriMax® contains standardized levels of hydroxycitric acid (HCA), which has been clinically shown to suppress appetite and inhibit fat production, without stimulating the central nervous system.
ChromeMate – Chromium helps insulin metabolize fat, turn protein into muscle and convert sugar into energy. Chromium-activated insulin increases the amount of blood sugar available for energy production nearly twenty-fold. Researchers have shown that ChromeMate® with its unique, patented oxygen-coordinated niacin-bound chromium complex is the safest and most potent form of chromium available as a dietary supplement, over 18 times more potent than any other form of niacin-bound chromium. ChromeMate is absorbed and retained by the body 300% more than picolinate.
Coral Calcium powder – Its alkalising effect neutralises acid and aids the absorption of other ingredients.
Energy boosting blend – Guarana, Kola nut, Fo-ti, Yerba Mate, White Willow Bark, Bee pollen
B-complex – B1, B2, B3, B5, B6, B12, Folic acid, Biotin
Metabolism / circulation boosting / fat burning blend – Ginseng, Licorice, Ginkgo Biloba, Guarana, Hawthorn Berry, Saw Palmetto
Cleansing – Fo-ti, Yerba Mate, Uva Ursi, White Willow Bark, Spirulina
Appetite control – Hydroxycitric acid, Yerba Mate
Adaptogenic complex – Ginseng, Yerba Mate, Hawthron Berry, White Willow Bark
What is unique about Sevenpointfive Energiser?
The synergistic blend of 39 ingredients balance each other to provide numerous benefits. With Coral Calcium powder included, absorption is much improved.
What has Sevenpointfive Energiser been used for?
Boosting energy
Controlling appetite
Improving body strength and fitness potential
Boosting metabolism
Boosting circulation and cleansing blood
Balancing blood sugar and balancing overall body function
Weight loss
Additional information
| | |
| --- | --- |
| Weight | 0.175 kg |
| Dimensions | 5 × 5 × 10 cm |
| Conditions | Fatigue & Exhaustion, Stamina & Energy, Weight |
---
Only logged in customers who have purchased this product may leave a review.