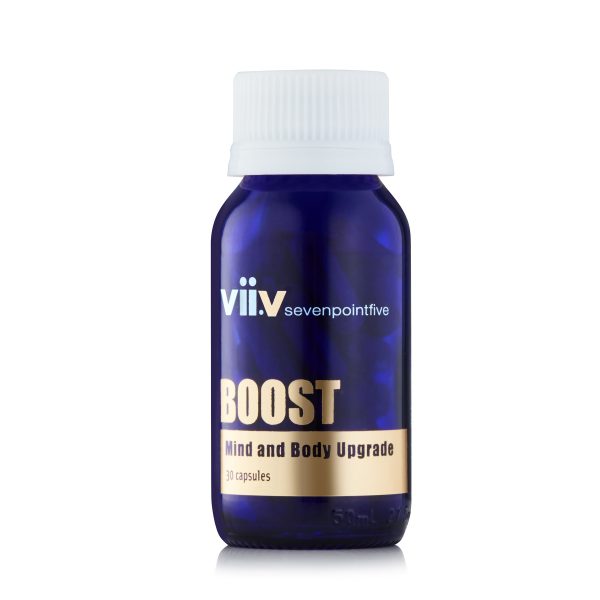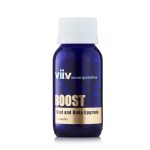 BOOST – libido and mood enhancer
R285.00
When your body or your mind needs a boost. Boost has been developed to help promote good moods, and good times in the bedroom.
Description
Additional information
Reviews (3)
Description
Boost has been developed to help promote good moods, and good times in the bedroom. In today's world, more is more. More work, more energy, more stuff. And yet the calm we seek seems to elude us. And that affects our relationships. Boost was developed with this in mind. While it promotes more energy and endurance physically, it has important emotional benefits. It promotes good moods, and improved sexual function should the mood take you.
What is in Sevenpointfive Boost?
Sceletium tortuosum (Kanna) – Studies have reported Sceletium to elevate mood, reduce anxiety and stress, and alleviate pain. It opens the heart, dissolves emotional armoring, and removes relational fear, promoting intimacy. This has an aphrodisiacal effect stemming from an emotional response, and not a physical action. Additionally, women who suffer from psychologically-caused dyspareunia or vaginismus (painful intercourse or the inability to allow penetration) will find the deep physical-emotional grounding and opening effects of Sceletium will ease these conditions, and potentially totally transform them, allowing full sexual function and expression.
Cordyceps Sinensis – This fungus promotes improved exercise performance, and has anti-aging properties. It is also known to improve various brain functions, specifically the areas of the brain which are responsible for activating sexual desire and other processes of the reproductive system. Another effect of this fungus extract is that it stimulates the sex glands for hormone production, which makes you feel younger. It also increases the testosterone levels in the body which help to keep men's sexual health at peak. It also promotes blood flow which will help erectile dysfunction..
Morinda Officinalis (Ba ji tian) – This herb improves libido (sex drive) in men and women. It is believed to strengthen the bones and tendons, as well as treat infertility, missing menstrual periods, blood clots during menstruation, and other sexual health problems. It also increases testosterone production.
Cornus Officialis (Shan Zhu Yu) – This is a herb that "stabilizes and binds" and is used principally to reduce heavy menstrual bleeding and unusually active secretions including copious sweating, excessive urine, spermatorrhoea and premature ejaculation.
Eurycoma Longifolia (Tongkat Ali) – Used in the East as an aphrodisiac, preliminary studies have shown an increase in sexual performance when using Tongkat Ali. It is best known for its ability to enhance libido, testosterone levels, erectile function, sexual performance, and fertility in men, but it also relieves anxiety and stress while improving mental energy.
What is unique about Sevenpointfive Boost?
Contrary to most sexual health products that focus on the physical aspects of sexual health, Boost also pays attention to the mental and emotional aspects. It can be used by both men and women and can be taken regularly, or just when a boost is needed on that particular evening.
What has Sevenpointfive Boost been used for?
Improve general mood
Promote intimacy
Stimulate sexual glands and hormones
Promote physical stamina
Minimise erectile dysfunction
Minimise vaginal dysfunction
Additional information
| | |
| --- | --- |
| Weight | 0.90 kg |
| Dimensions | 4 × 4 × 9 cm |
| Conditions | Stamina & Energy, Stress & Anxiety, Sadness & Depression |
---
Only logged in customers who have purchased this product may leave a review.